Imibala Trust är den organisation som delar ut skoluniformer till barn på Chistmas Tinto Primary School. Under pandemin har de ställt om sin verksamhet till matpaket. Läs tackbrevet nedan!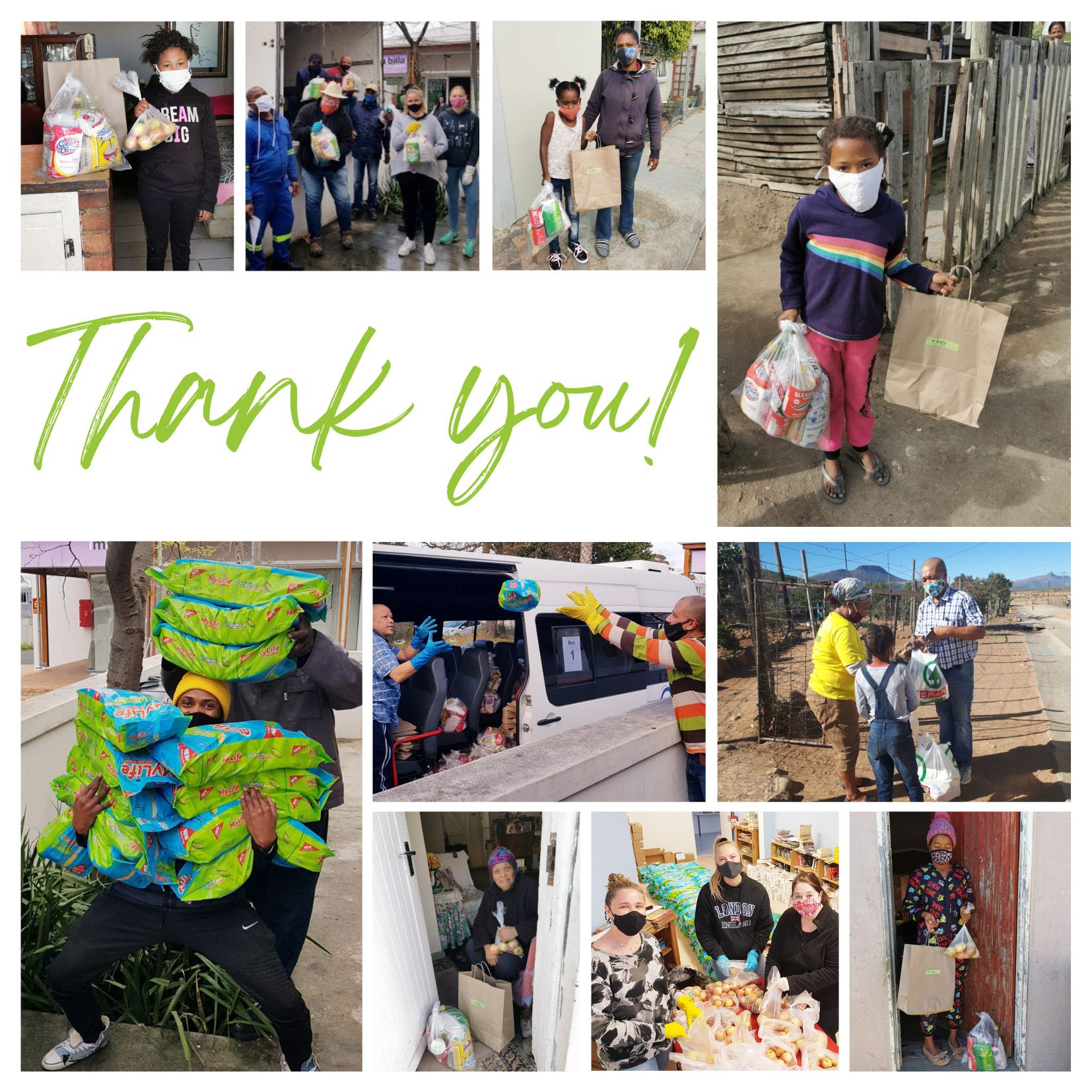 Dear friends of Imibala,
This year has been a challenging year and has required all of us to adapt, re-strategize and change our priorities in both our personal and professional lives.
You are part of our Imibala family and thanks to you we have been able to help feed many families in South Africa through our partnering schools in the Helderberg Basin and Graaff-Reinet in South Africa. The Imibala team would like to thank you once again for your unstinting support and care for the Imibala children.
It is heart-warming and humbling for us to be able to represent all of you by distributing donations of food and clothing to those in need. For many of us, food and education are a normal part of our lives but this is not the case for many children, especially those whose families have been hit hard during this pandemic.
The Feed A Family campaign continued until mid-December 2020.  Imibala has adapted and revised its strategy for the new year and from the 1st January 2021, we will add meals to our programmes.  This effectively means that we will be feeding all our children on a daily basis with well-balanced nutritional meals.  We will also provide the children with porridge sachets to take home for their siblings.
We are in close contact with the schools and the South African department of education to make sure that Imibala is pro-active and ready to adapt to whatever the implications of the Covid-19 pandemic are.
Thank you for believing in our mission, trusting us and helping us make a difference. In the world we live in, accountability, respect, grace, faith and courtesy will make us stronger and successful as a charity.
Our team will make sure those values are upheld and we look forward to many years of partnership.
We wish you a blessed festive season and a healthy new year.
Sincerely,
Theo Willemse,
CEO Imibala